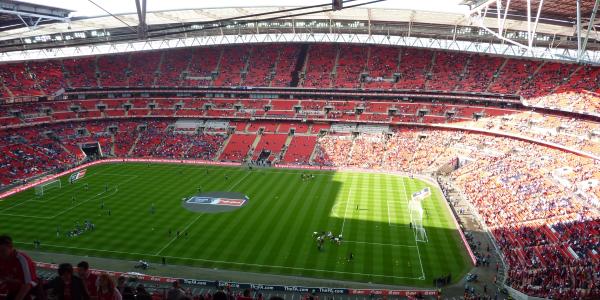 Swirling scarves, stadium chants and strong emotions – it will happen in just a few days! 15th October 2013 is approaching quickly, and with this date is also approaching our event "Polish Flag at Wembley".
Behind the Hurricane of heart's team is an extremely exciting and busy. Correspondence with television, sponsors, the Football Association – this is only a little snapshot of our daily tasks. Thank you for being with us during the preparation for this project .Thanks for your support, expressed in the many comments which gave us the energy to carry on! Thank you!
We would like to officially announce that Orange is our main sponsor. The second sponsor is Ant BM polish wholesale building materials.
Our project is also supported by the famous National Swimming Pool hero – Adam Dziewulak. Do you remember his spectacular action on the pitch in Warsaw? This time he will be with us on the stands to help spread the Polish flag. In addition, the song PiłkarSKA by the band Poparzeni kawą trzy – star of the XXII Finale of the Great Orchestra of Christmas Charity in London – became the official anthem of the event "Polish Flag at Wembley!"
With pleasure we want to share with you our feelings from the visit to the office of the Football Association. The conversation took place in a very friendly atmosphere. We were impressed with the openness to our ideas and professionalism with which the FA staff approached each of our proposals. At the end of the visit we also had the opportunity to have look at the stadium to help us visualize the event.
We cannot forget about the meaning of our actions. As you remember, the chequered flag symbolises the Polish-British cooperation during world War II. During that period the actions of the Polish airmen who fought in the Battle of Britain were particulary remarkable. Members of Hurricane of Hearts were invited to Derby, where they had the honor to meet veterans. Mr. Stanislaw Józefiak , his wife Margaret and Mr Leszek Gierak shared with us memories of those times. It was an incredible journey into the past and an important life lesson for which we are grateful. Reports from the event can be found of course on our facebook page and our website.
Get ready for an unforgettable experience! A great rivalry on the field, and after the match an amazing party till the early morning!
Anna Ciecierska